Justin Trudeau Lifts the Emergencies Act
Prime Minister Justin Trudeau lifts the declaration of the emergencies act 10 days after he invoked it.
Parliament voted in favour of the Emergencies Act on February 21. Read that story HERE.
The Senate was in the second day of debating ahead of the vote when Trudeau withdrew the declaration of the Emergency Act which has never been used before in its present form. It changed from The War Measures Act in 1988.
Fifty years ago Justin Trudeau's father Pierre Elliott Trudeau invoked the War Measures Act in response to the FLQ crisis.
The Toronto Star reports:
OTTAWA — Prime Minister Justin Trudeau said Wednesday he is lifting the declaration of a public order emergency 10 days after he invoked never-before-used extraordinary powers to end border blockades and the occupation of downtown Ottawa by so-called "Freedom Convoy" protesters.
Trudeau told a news conference that invoking the law and extraordinary police powers had been "the responsible and necessary thing to do."
He said it was a "turning point" in ending the risks to trade and public safety.
"People were being harassed, small businesses closing, factories were shutting down, trade was halted at our border, here in Ottawa and in other places in the country."
Shorty after Trudeau's announcement, Premier Doug Ford moved quickly as well to end Ontario's state of emergency.
"In alignment with the federal government, Ontario will be terminating its declaration of a state of emergency as of 5 p.m. today. The emergency tools provided to law enforcement will be maintained at this time as police continue to address ongoing activity on the ground," Ford said in a statement issued by his office.
"We remain grateful to all front-line officers and first responders that contributed to peacefully resolving the situation in Ottawa, Windsor and in other parts of the province."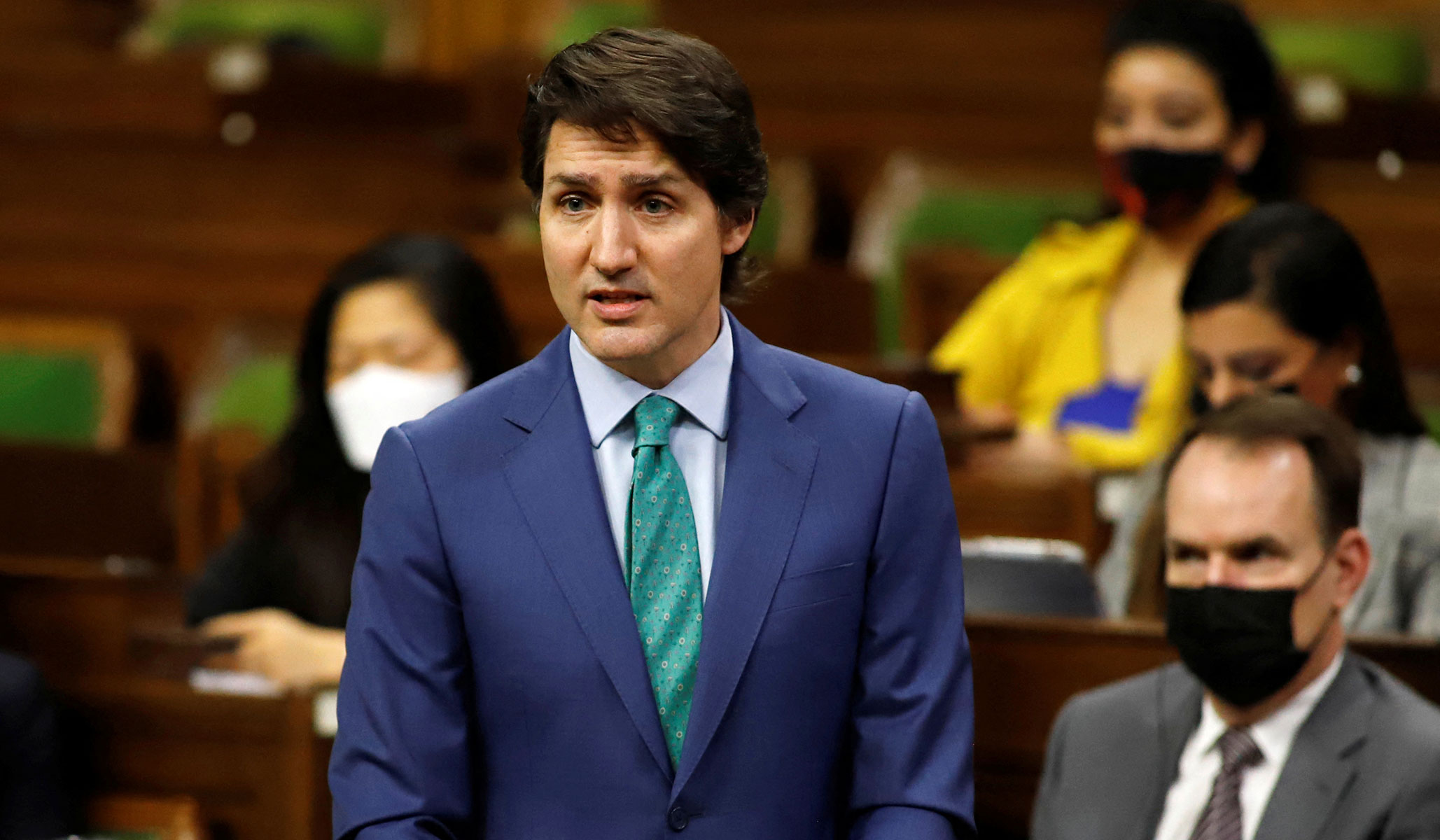 The moves came four days after Ottawa's downtown core was cleared of more than 400 semi-trucks, SUVs and pickups, thousands of posters and placards, and the remnants of an encampment that took hold Jan. 28, complete with fire pits, barbecues, hawkers selling protest merchandise, food, a makeshift stage that turned into a D.J.-led dance party on the weekends.
---
If you have a news tip or news story, send us an email at news@not.tv
---
Help Travis and Chad continue coverage of events as they unfold from downtown Ottawa by sending a donation either through the Donate button on the page or e-transfer to travis@not.tv.
ALL donations are graciously accepted.
---
Follow us:
Facebook
https://facebook.com/wearenottv/
https://www.facebook.com/watch/wearenotradio/
Twitch (Videos)
https://twitch.tv/realnottv
YouTube
https://www.youtube.com/channel/UCIqHww-uDI_al6szf5E9WjQ
Twitter
https://twitter.com/nottv
Telegram
https://t.me/wearenotTV
---
For more #FreedomConvoy2022 #bearhug #unitycanada coverage follow:
Laura Lynn on Rumble https://rumble.com/search/video?q=LAURA%20LYNN
Pat King on FB https://www.facebook.com/therealpatking
Odessa Orlewicz https://librti.com/
Chris Scott, Whistlestop Cafe on FB: https://www.facebook.com/whistlestoptruckstopcafe/
---
notTV is a grassroots start-up new media initiative. Truth and transparency are urgently needed in our world. You can support us by sharing and signing up for the newsletter HERE.
Read more about notTV HERE.
---
notTV – We're like TV
but we're not TV
---