notTV Live. Truckers vs Trudeau. Feb. 22. Day 31-#1
On the road in Ottawa, Ontario with continuing coverage of the Freedom Convoy 2022, Travis and Chad talk about the in progress Senate debate ahead of the vote on the Emergencies Act.
Chad's Update:
Chad give his impressions of the Senate debate and says they don't seem to answer any questions.
There are unverified rumours of a robbery or a bomb threat or a shooting at the Scotiabank in downtown Ottawa. Chad questions the plausibility of anyone attempting anything nefarious at the bank with such a heavy police presence because of the protest. He feels it's a bit of a false flag and invites everyone to look at it and come to their own conclusions.
Chad advised everyone to use discernment in evaluating the massive amount of information circulating. We are in a psyop against the people of the world. Psyops: a psychological operation, usually of a clandestine sort.


NOTE: The day after this livestream an article came out by the CBC but it says very little. One charged in afternoon Scotiabank robbery.
Travis's Update:
Travis appreciates all the viewer support and comments. He promises to continue the quest for truth and see what they can find out.
He mentions the Senate debate, that there is a split in their viewpoints. One of the Senators referred again to the protest as a dangerous occupation. The Emergency Act invoked by Trudeau on February 14 changed from the War Measures Act in 1988 and has not been used before.
There were weapons found near the Coutts, USA/Alberta border that were loosely linked to the truckers in the freedom convoy 2022.
The use of the Emergency Act requires a dangerous situation so it is uncertain what is fabricated in order to justify the use of the Emergency order.
There is a lot of uncertainty and false flags at the moment.
Footage from the crowds and front line shows there is no danger from the truckers or people who came out. The police, government and media try to portray how dangerous it is. But the livestreams show this is not true.
---
The Oakes test was brought up in the Senate debate. This is a two part test to determine whether implementing an act like the Emergency Act outweighs taking away people's rights and freedoms.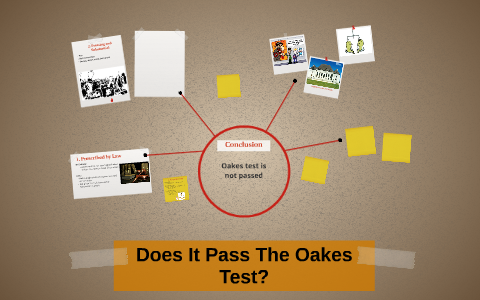 ---
What has been sparked in the hearts and minds of the people in Canada is this cry for freedom.

Travis Cross
Chad says what the mainstream and government are putting out is that this is a dangerous occupation and it's volatile. None of the independent media have any history together and they have no script, nor have the conversed. The multiple life feeds in Ottawa show nothing but peace and love.
Do we take it as a dangerous occupation that is volatile and an issue for the country or do we take it as a peaceful movement to get people's freedoms back?

Chad Metz
Chad mentions digital identity and that the World Economic Forum supports it. He says; "They say it's a rock solid security but everything digital has been hacked. If it hasn't been hacked I'm sure it will be in the future."
Digital ID
"In this brief, we highlight why Canada needs a digital identity system, how other countries have made progress in this area and the lessons we can learn from those experiences to build a system in Canada." Read More
Viewer Question: Don't you guys have jobs to go to?
Another Viewer Comment: This IS their job!
Travis says, "This is a perfect example of what free press is. We are not corporate funded. We're not taking sponsorships…This is day 30 (31) for us on the road since leaving Salmon Arm and by allowing people to donate notTV can keep going (on the road). One thing we want to do next is be able to interview people…and bring other independent creators onto this platform and find MPs to start filling in some blanks for us.
We want to take this to the level where you guys can access what is happening as it's happening like true free press.
We are missing independent investigative journalists…we need that investigation to hold our politicians and civil servants accountable. We need that in a free democracy."
If we don't stand up and have free press we don't have a free democracy.

Travis Cross
He who makes the gold rules.
---
More Coverage to come on Freedom Convoy 2022
The videos in these posts that have the notTV water mark in the lower right corner are archived and protected on Bitchute.com/digitaltruthcalgary (the videos are tagged notTV).

If you have a news tip or news story, send us an email at news@not.tv
---
Help Travis and Chad continue coverage of events as they unfold from downtown Ottawa by sending a donation either through the Donate button on the page or e-transfer to travis@not.tv.
ALL donations are graciously accepted.
---
Follow us:
Facebook
https://facebook.com/wearenottv/
https://www.facebook.com/watch/wearenotradio/
Twitch (Videos)
https://twitch.tv/realnottv
YouTube
https://www.youtube.com/channel/UCIqHww-uDI_al6szf5E9WjQ
Twitter
https://twitter.com/nottv
Telegram
https://t.me/wearenotTV
---
For more #FreedomConvoy2022 #bearhug #unitycanada coverage follow:
Laura Lynn on Rumble https://rumble.com/search/video?q=LAURA%20LYNN
Pat King on FB https://www.facebook.com/therealpatking
Odessa Orlewicz https://librti.com/
Chris Scott, Whistlestop Cafe on FB: https://www.facebook.com/whistlestoptruckstopcafe/
---
notTV is a grassroots start-up new media initiative. Truth and transparency are urgently needed in our world. You can support us by sharing and signing up for the newsletter HERE.
Read more about notTV HERE.
---
notTV – We're like TV
but we're not TV
---